Recipe sharing time. I cooked One Person Barley Grain Casserole as my Alone Dinner tonight.
Preparation: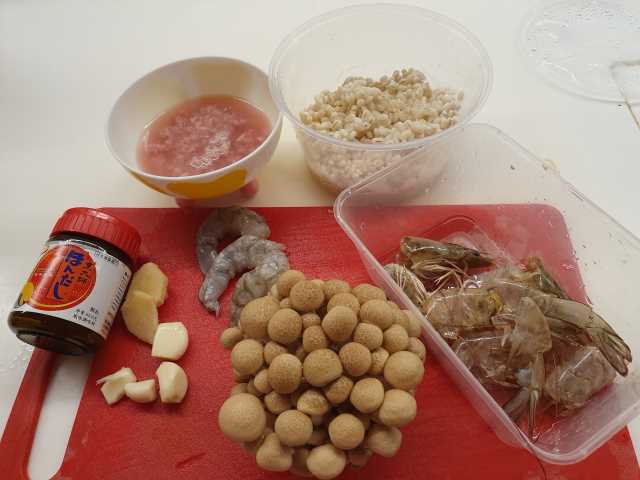 Ingredients for Barley Grain Casserole: 3 slices Ginger, 3 pips Whole Garlic, 3 Big prawns (remove and keep Heads and Shells), one rice bowl of Cooked Barley Grains, 80gm Minced Pork diluted in 100ml Water added with 1/2 tsp Hondashi Granules, a box of Shimeiji Mushrooms and 1 TBS Goji Berries.
Cooking: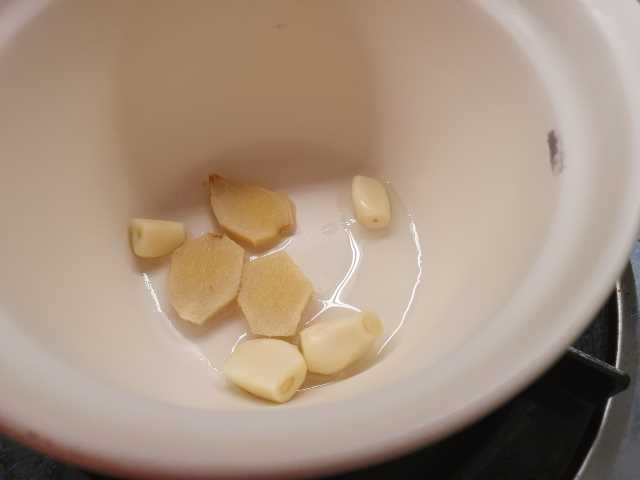 In a small casserole I saute 3 slices Ginger and 3 pips whole Garlic in 1 TBS Oil.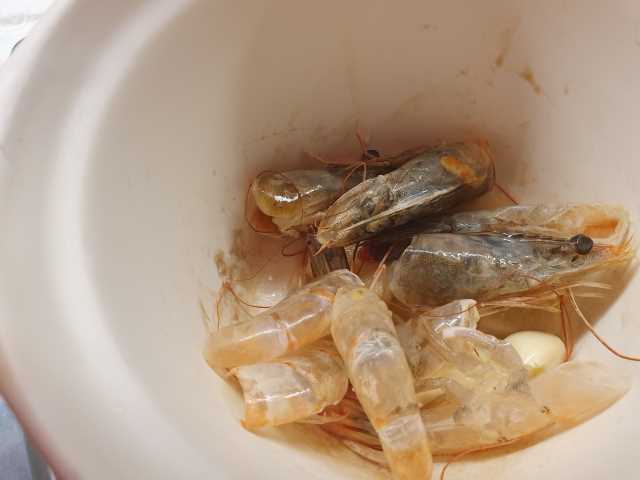 Than, add in Prawns Heads and shells from 3 big Prawns to saute till colour changes.
Add in 500ml water to boil for 8 mins.
Discard Prawn Heads and Shells.
Add in the cooked Barley Grains (1 rice bowl) which I saved from boiling Barley water few days ago to boil in the Prawn broth.
Add in 80g minced Pork diluted in 100ml water added with 1/2 tsp Hondashi Granules. Add in 3 Prawns marinated with a bit of Himalayan Pink Salt, a box of Shimeji Mushrooms and 1 TBS Goji Berries.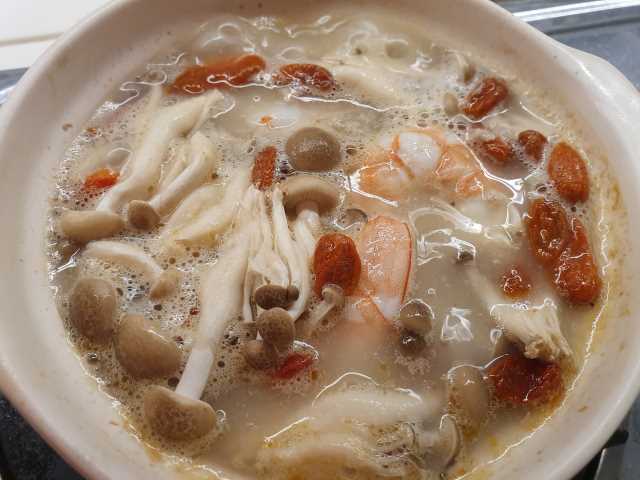 When Prawns changed colour adjust Salt level. Off heat, ready to serve piping hot. A nutritionally well balanced one pot cooking is ready.
---
If you like my recipe, Please help to share out on your Facebook. Do explore this Blog@CatherinaHosoi.com for more ideas and interesting recipes.
Please subscribe to my BLOG@catherinahosoi.com and get inspired to follow my Healthy Lifestyle and read all the Eat Happy Live Healthy 健康愉食(EHLH) recipes that I created.
#CookedOnePersonCasserole  #BarleyPorridgeMincedMeatPrawnsShimejiMushroomsGojiBerries
#EatHappyLiveHealthy健康愉食
#EHLH
#CatherinaHosoiLifestyle
#CreatorNRoleModeOfEHLH
#CulinaryHobbyClass
#RecipesDevelopmentConsultancy