Day 17 on Singapore's Circuit Breaker mode, 23 April 2020. Our Lockdown period has been extended from 4 May till 1 June. I have to make our meals interesting by using the ingredients I have at home since we don't go out. Today let me share with you a Baked Dish, Baked Wagyu Potato Au Gratin in Teriyaki Flavour which I created.
Preparation: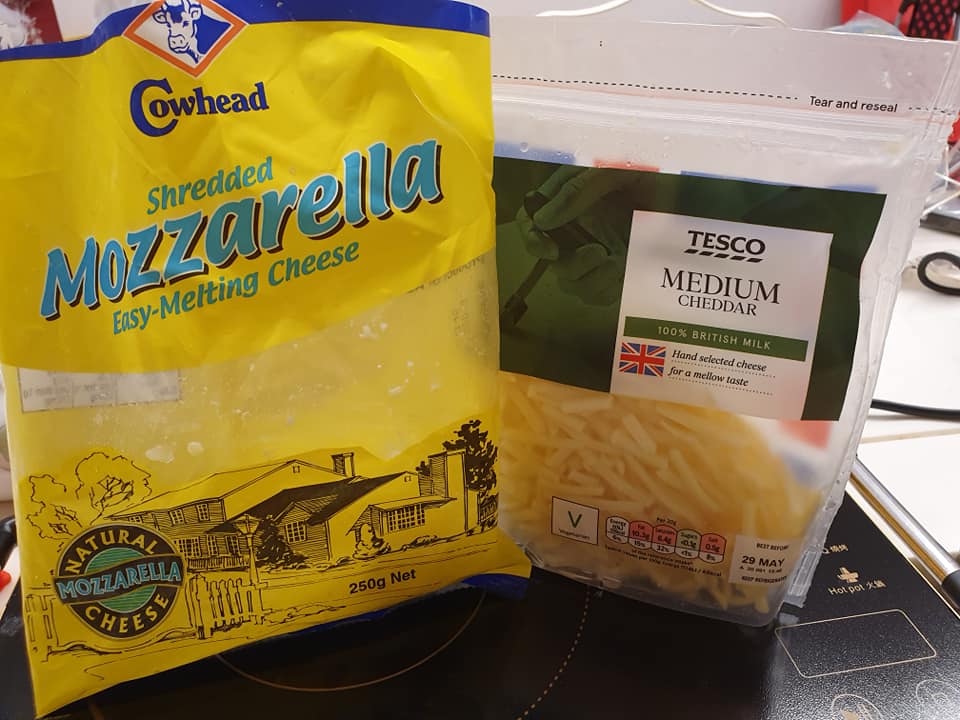 First, I had 150g Wagyu Beef which I seasoned with 2 TBS Kikkoman brand Teriyaki Sauce & 2 TBS Mirin (sweetened Japanese Rice Wine). I also have 5 big Potatoes, 1 big Onion, 10 Cherry Tomatoes, 4 slices Honey baked Ham (which I kept in my freezer), 1 cup shredded Cheddar Cheese and 1/2 Cup Mozzarella Cheese. We will need to use the oven today.
After seasoning the Wagyu Beef, I preheat oven to 200 degree Celsius. Then I go on to peel Potatoes and cut to thick slices . When done with the Potatoes, I cut the Wagyu Beef slices to 1cm shreds. Also I cut Ham to 1cm shreds and after that I shred the Onion.
Cooking:
Use some Butter to grease a Pyrex Baking dish. First layer 1/3 of the Potatoes slices at the base, dribble some Teriyaki Sauce over, next layer all of the Onion over.
Then cover with all the Beef to form another layer. Next cover with 1/3 of the Potatoes slices again, top with all the Ham, dribble some Teriyaki Sauce over, cover with a layer of Cheddar Cheese.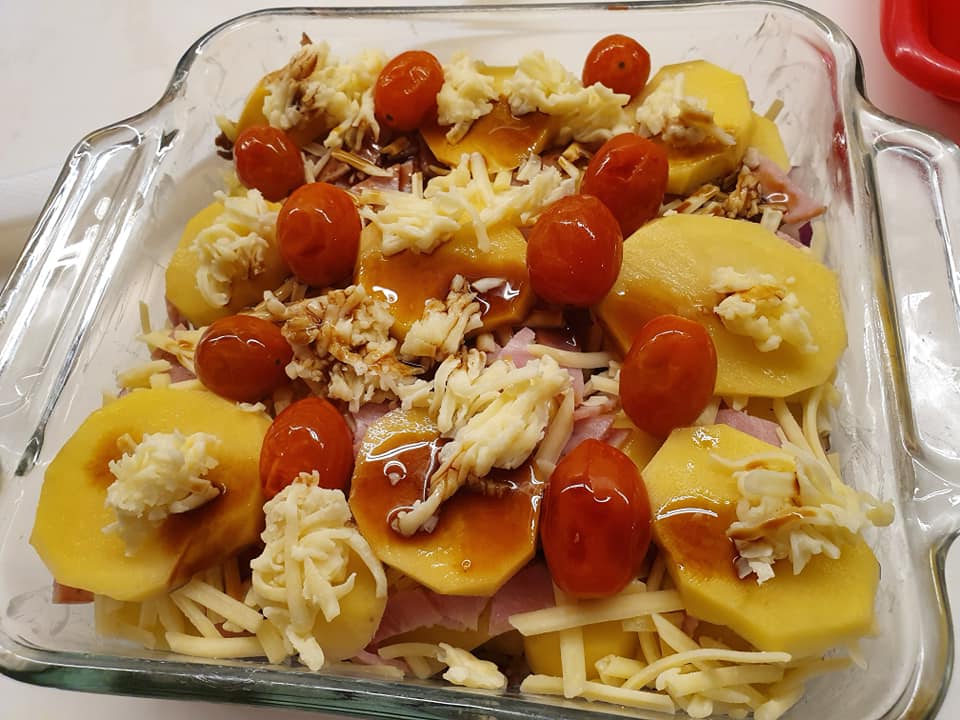 For the top part, cover with rest of the Potatoes slices, add Cherry Tomatoes and lastly sprinkle some Mozzarella Cheese over.
Push the Pyrex Dish into the preheated oven and set 20 mins to bake till the top becomes golden brown and Potatoes are thoroughly cooked.
Off heat and ready to serve. The whole kitchen smells so inviting.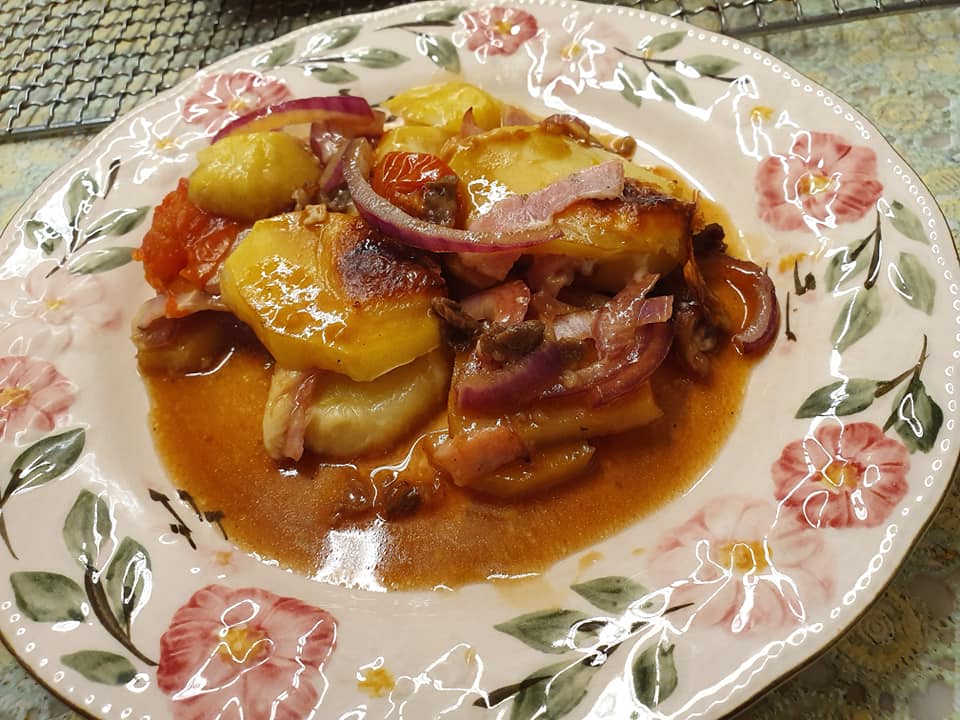 Both my Samurai & I enjoyed this lovely Baked Wagyu Potato Au Gratin in Teriyaki flavour. Do try out in your kitchen. The Japanese called Au Gratin as GURATAN!
#EatHappyLiveHealthy健康愉食
#EHLH
#CatherinaHosoiLifestyle
#CreatorNRoleModelOfEHLH
#CulinaryHobbyClass
#RecipesDevelopmentConsultancy