Craving for some Spicy Sour Sweet Flavour in our meal, so I cooked this Assam (Tamarind) Fish with Prawns added with Okra, Onion and Tomato to served with my cooked Rice
Preparation: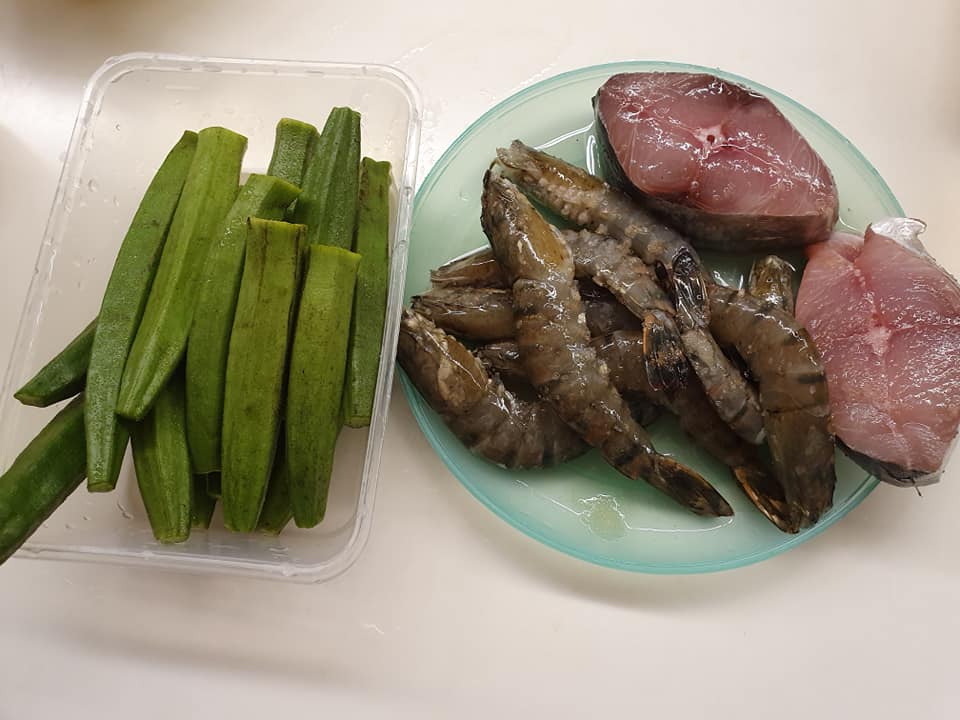 I thawed 2 wedges of Spanish Mackeral (total weight 750g) and 10 big Tiger Prawns. Use scissors to snip away the pointed part from the prawn heads and feelers, use a toothpick to remove the black veins from prawns. Use 1 TBS Salt and 1 TBS Sugar to season both Fish & Prawns.

I also cut 1 Onion and 1 Tomato to quarters, and cut both ends from 15 Okra.
Cooking:
In a pot bring 500ml water to boil with 1 packet store bought (FairPrice Brand) Instant Assam Fish Paste together with Onion and Tomato for 5 mins with the lid covered.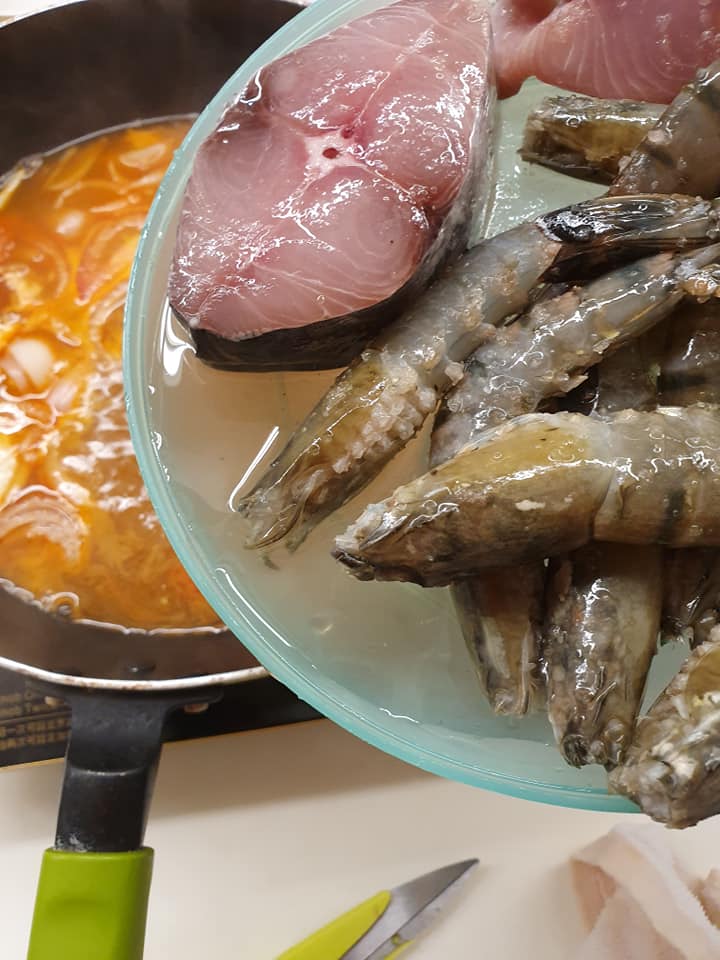 Then add in seasoned Fish and Prawns, covered and boil for 5 mins.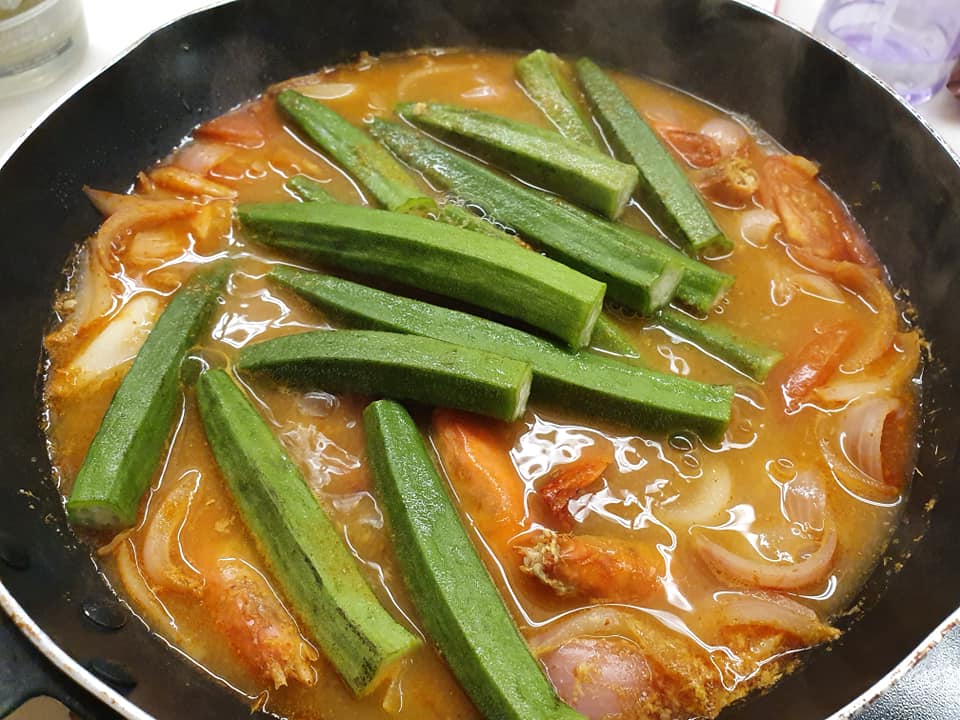 Lastly add in Okra to boil for 5 mins till cooked. Adjust salt level by tasting. Off heat and transfer to a deep dish.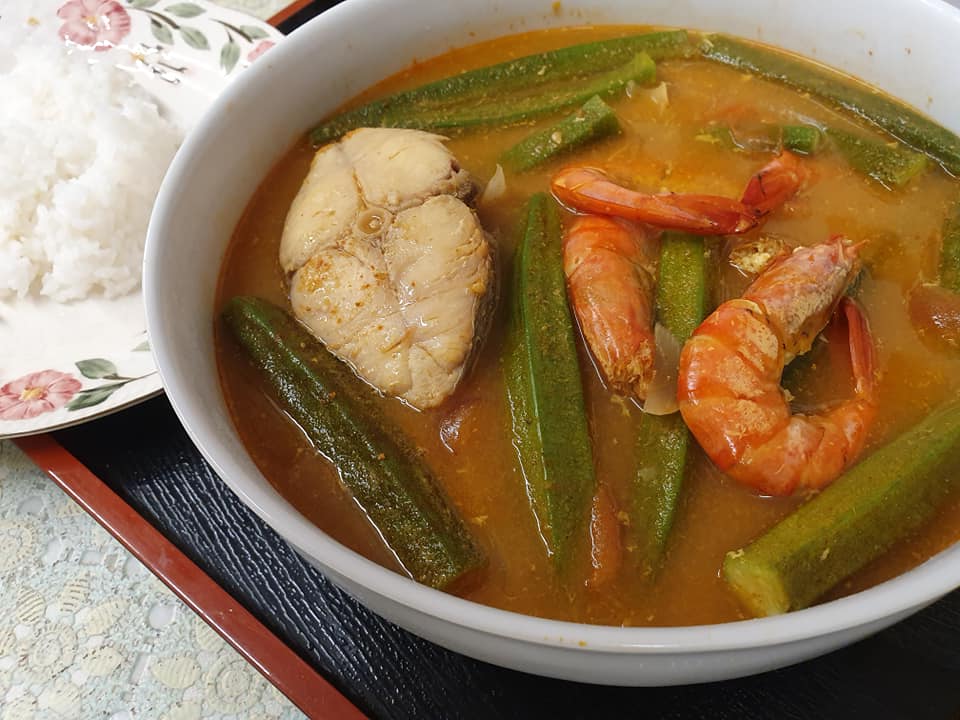 Serve with Rice. Both of us felt so satisfied after our meal.