With God's wisdom I created a new dish "Fried 3 kinds Rice & Barley Grain with Fish Otak Otak (Savoury Fish Pudding Cake), Prawns and Asparagus".
Preparation: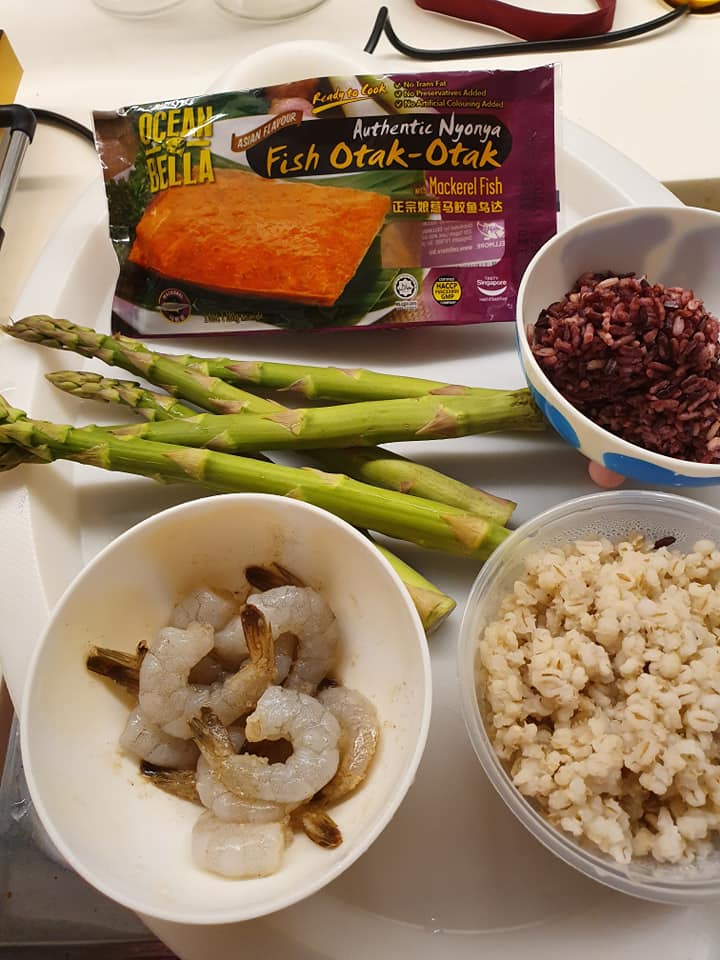 I used 1 small tub of my cooked 3 Kinds Rice (refer to recipe here) which I cooked two days ago and freeze it. Also, in my freezer, 1 have a small tub of cooked Barley Grains. (Yes, Barley Grain which I saved from boiling Barley water. Do not waste food!) I thawed both before using.

Other ingredients include a packet of Fish Otak Otak, 5 Asparagus which I cut to 1 cm thick rings, 150g Prawns (without shell) which I marinate with some salt and pepper.
Cooking: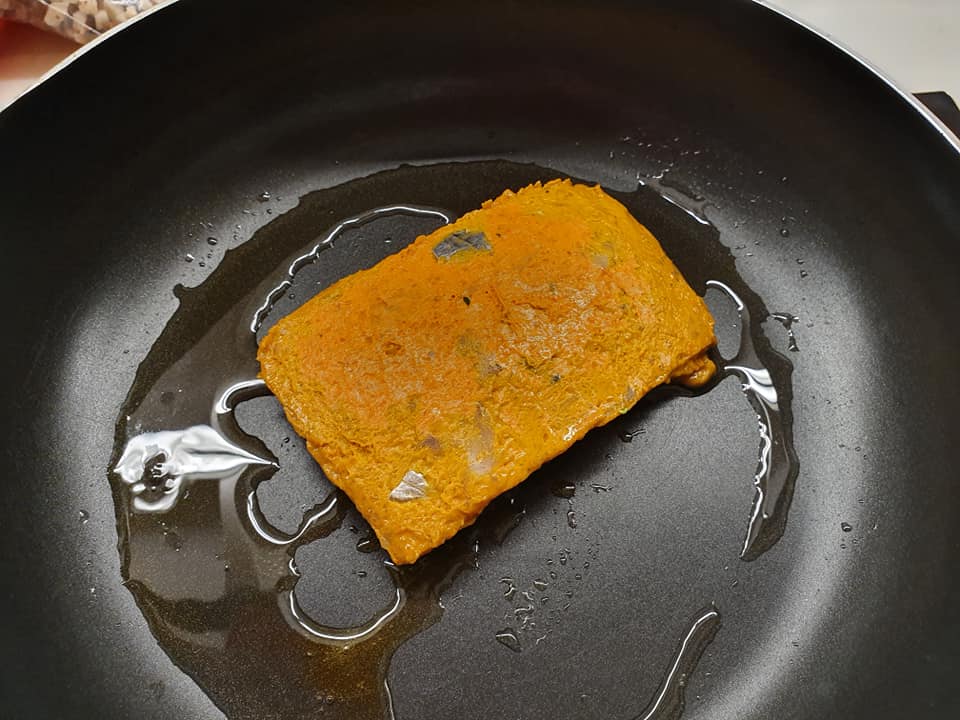 First pan fry the slap of Fish Otak Otak in 2 TBS Sunflower Oil till both sides are golden brown. Dish out from fry pan.

Use the same oil in the pan to fry the 3 Kinds Rice (Brown Rice, Thai RiceBerry & Japanese Short Grain Rice) with Barley Grains.

When all nicely tossed and heated up, drop in the Prawns to saute till colour changes and cooked.

Than, add in Asparagus to saute till nicely cooked.

Lastly, add in 1/2 TBS Light Soya Sauce, toss well and off heat.
Ready for plating with cut Fish Otak Otak as in the photos. This dish tastes yummy and innovative. This "3 Kinds Rice" & Barley Grain with Fish Otak Otak is for 2 persons servings.
#EatHappyLiveHealthy健康愉食
#EHLH
#CatherinaHosoiLifestyle
#CreatorNRoleModelOfEHLH
#CulinaryHobbyClass
#RecipesDevelopmentConsultancy